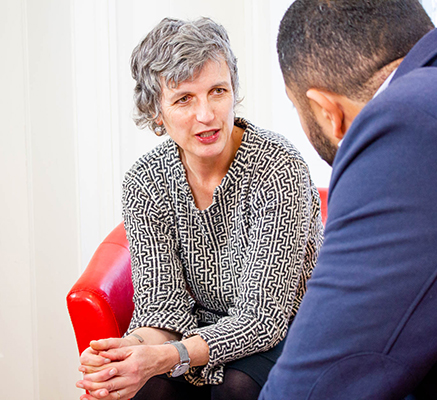 Meet Tosca
Tosca Bruno-van Vijfeijken, Principal Consultant
Tosca Bruno-van Vijfeijken has worked on international nonprofits and civil society issues for 30 years, in international development practice, in academia and as independent consultant. Her work with international nonprofit leaders focuses on governance, leadership development, change management, organizational culture and organizational effectiveness issues. While her practitioner background was mainly grounded in the international development sector, her research, senior leadership development as well as change management work has focused on clients across a multitude of sectors. Tosca is a public thought leader and co-author of the book 'Between Power and Irrelevance: the Future of Transnational NGOs' and host of the podcast NGO Soul+Strategy. The name of Tosca's consulting practice, Five Oaks Consulting, is a translation of her difficult-to- pronounce Dutch last name :). 
FREE MINI COURSE

5 Steps to Turbo Charge
Your Virtual Team Leadership
(FREE mini-course)
Dates for next full, fee-based course will be announced soon. Please add your name to the waiting list below.

Virtual Team
Leadership Skills Essentials
Full course


Check your inbox to confirm your subscription
Featured Courses
The first generation of courses are all focused on a timely and future-proof set of skills: Virtual Team Leadership Skills.
Enroll and get a special offer
When you will join the course, you will receive a bonus offer: additional 'open office hours' beyond the end of the course, during which course alumni can 'drop in' and seek real-time advice from Tosca and Ahmed as coaches, and from their peers. The coaches will also present up-to-date new content. As a result, you will continue to learn from the coaches and from your peers!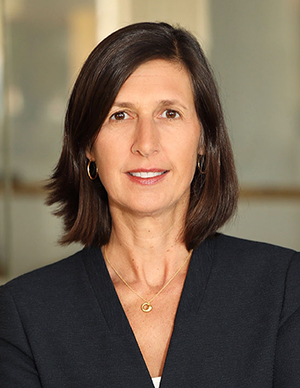 HERE'S WHAT OTHERS HAVE TO SAY ABOUT TOSCA


Abby Maxman
President & CEO, Oxfam America
Tosca is a professional of deep integrity who consistently brings her breadth and depth of experience, thoughtfulness and excellent listening skills to her interactions, clients and projects.  
HERE'S WHAT PEOPLE HAVE TO SAY ABOUT COURSE


Chad Avery
(General Counsel, Heifer International)
"The course helped us make concrete improvements in our approach to virtual teams and built a real sense of community among the attendees. We completed each class with tools we could apply that same day. I highly recommend the course and the coaches."
Monica Maasen
(Head of Change Management, Learning and Communications, Oxfam International)
"I really valued the 'Post-Pandemic Virtual Leadership Essentials' course because of the set up with a weekly coaching session on Friday and, because of the well selected readings, videos and podcast material every week. Tosca and Ahmed also shared their knowledge and experience and facilitated the sessions very well"
Illah Evans
(HelpAge International)
"The course enabled me to facilitate great discussions on our working environment post-pandemic, and also to better understand the conditions in which colleagues work in order to accomplish the work objectives."
Virtual Team Leadership Course: User Experience
Alex Cole-Hamilton (Independent consultant)
"I've just finished a brilliant course on Post Pandemic Leadership Team Essentials. Tosca Bruno-van Vijfeijken and Ahmed Abdelhakim Hachelaf share a wealth of materials and facilitate insightful discussions about how to successfully lead in virtual and hybrid working environments."
Adele Manuel
(Head of People at CIVICUS)
"Tosca and Ahmed are relaxed, intuitive learning coaches who steered us through their self-paced leadership course with ease. Their 'Virtual Team Leadership Essentials' catered to multiple learning preferences. We appreciated the open discussions and self-directed challenges about how we practice leadership and influence organizational culture in the virtual/hybrid space. Their "big ideas" will continue to assist us in joyfully unlocking leadership at all levels of CIVICUS."

Philippe Rosen
(Senior Director, Global Operations, The Hunger Project)
"Having the opportunity to have close, realistic coaching, attached to daily virtual work, provides security to accompany the transformation of "business as usual" and strengthen staff leadership."